Courses
The hospitality industry is one of the world's largest employers. There is a growing demand for hospitality graduates with business management skills and training. Our BTEC Accredited courses gives you a real advantage in these competitive industries and prepares you to meet high standards of professional excellence. ihti is one of the best and highly ranked cooking colleges in Kenya
ihti offers the following programmes:
---
Full Time Courses
BTEC HND HOSPITALITY MANAGEMENT
The BTEC Higher National Diploma in International Hospitality Management is a 3 year programme of study that is focused on the acquisition of entrepreneurial and management skills. You will be able to apply to high positions in management of hotels and hotel chains around the world, as well as to open your own business - a restaurant, guest house, event Management Company or even a hotel.
The programme of study blends specialized hands-on training with the general business skills required in hotel operations. The course is broken down into two terms of on campus classes and one industry placement for each year of study.
Programme includes following units:

Contemporary Hospitality Industry
Rooms Division Operations
Food and Beverage Management
Customer Service
The Developing Manager
Marketing in Hospitality
Conference and Banqueting Management
Hospitality Operations Management
Small Business Enterprise
Wine and Bar Operations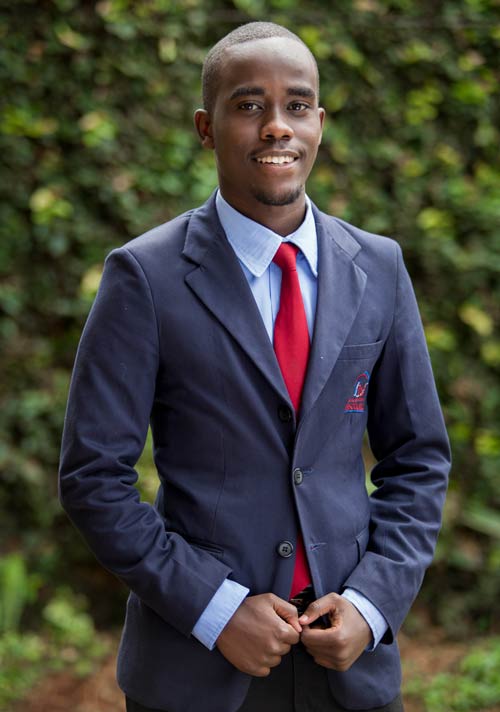 BTEC HND CULINARY ARTS
The BTEC Higher National Diploma in Culinary Arts is a two year program providing students the opportunity to develop their skills through classroom theory, food production demonstration followed by hands-on practical application in a professionally-equipped kitchen.
As part of this dynamic environment, students are immersed in the culinary / hospitality world, spending a significant time in theory as well as practical's in the kitchen applying skills and techniques. Students find themselves immersed in stimulating creative environments where dedicated, professional chef-instructors pass on their skills, experience and knowledge.
Our culinary arts programs are for those looking for a solid culinary arts education, starting on the path as a culinary professional in restaurants, hotels, resorts, professional kitchens, and more.
Units included are:

Menu Planning and Product Development
Planning and Managing Food Production
Contemporary Gastronomy
Creative Patisserie
Nutrition and Diet
Hotel and Catering Law
Conference and Banqueting Management
Food and Beverage Control
Food Production Practical's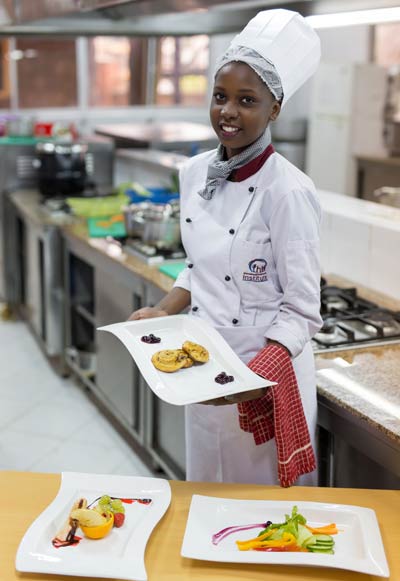 Ahlei Food and Beverage Management
The Diploma in Food & Beverage Management introduces the functions, operations and organisation of the food and beverage department in the hospitality industry.
There is an increased demand for skilled and knowledgeable staff to work and manage an array of business models. From hotel restaurants, bars and coffee shops and pop-up restaurants. Working at a food and beverage establishment requires innovation, dedication and discipline.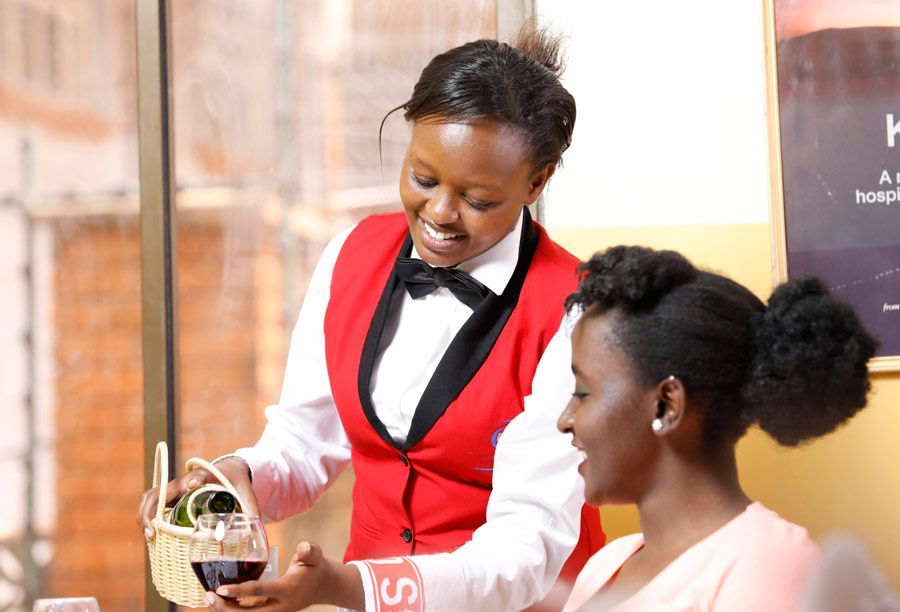 Competent managerial staff who have operational experience and skill and the knowledge to manage food and beverage establishments, are in-demand globally. Students achieving this qualification, have the skills and experience, to work in food and beverage establishments and have the knowledge and confidence to manage such operations, and establishments.
Required:
Food Safety: Managing with the HACCP System
Supervision in the Hospitality Industry
Hospitality Facilities Management and Design
Managing Beverage Operations
Managing Service in Food and Beverage Operations
Training and Development for the Hospitality Industry
Purchasing for Food Service Operations
Planning and Control for Food and Beverage Operations
Managing Technology in the Hospitality Industry — Elective Educational Institute Course
Select One:
The Lodging and Food Service Industry
Hospitality Today: An Introduction
Fundamentals of Destination Management and Marketing
Select One:
Hospitality Industry Financial Accounting
Basic Hotel and Restaurant Accounting
Front Office Operations
The Certificate in Front Office Operations is designed to provide students with an understanding of front office procedures in the hospitality industry. Students will understand, organize, perform and evaluate front office functions that are critical to the success of a hotel. Students will be trained in the importance of guest service, along with the any technical aspects of front office management. It emphasises the importance of high standards in personal qualities and the provision of customer service.
Students will be able to:
Demonstrate knowledge of the key functional areas of front office
Describe the function and activities of the reservations, reception and cashiers departments
Analyse guest accounting processes
Review the use yield management, statistics and reports within the front office operation
Explain the importance of security and safety within rooms division including key legislation for reception operations
Describe the key features of the communication services available to guests
Explain the role front office plays in in selling hotel services and facilities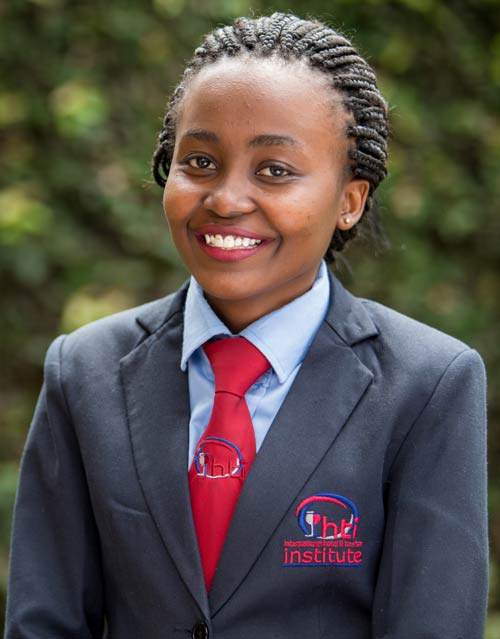 ---
Short Courses
The short courses are designed to provide you with a broad and flexible skill set that will enable you to adapt to a wide variety of career opportunities. The short courses are a popular choice for many, especially for those with time constraints. ihti offers numerous Short Courses in specific areas, such as:
Cookery Level I

(60 Hours)

Cookery Level II

(60 Hours)

Pastry Level I

(60 Hours)

Pastry Level II

(60 Hours)

Customer Service

(60 Hours)

Event Management

(60 Hours)

Management Development

(60 Hours)

Wine and Bar Knowledge

(60 hrs / 6 Months)

Food and Beverage Service Techniques

(60 hrs / 6 Months)

Food and Beverage Service Supervision

(60 hrs / 6 Months)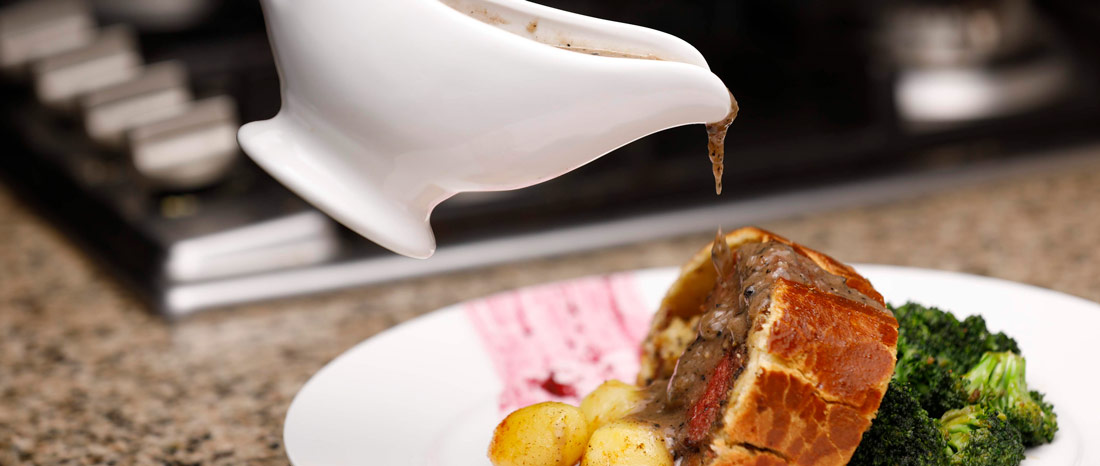 ---
Careers in the Hospitality Industry
Hotel & Resort
Hotels, Resorts and Clubs
Food & Beverage
Catering
Facilities Management
TECHNOLOGY AND LOGISTICS
Hospitality Information Technology
Logistics Management
Real Estate Development
Management Consulting
TOURISM MANAGEMENT
Travel and Tourism
Cruise Lines
Airlines
Rail
EVENT MANAGEMENT
Promotion and Sport Management
Agency and Personal Management
Event and Venue Management
Fitness, Health and Spa Management
ENTERTAINMENT AND LEISURE
Entertainment and Leisure
Casinos
Entertainment and Amusement
Theme Parks
OTHER SECTORS AND SERVICES
Human Resources
Media
Training
Education
---
ihti places great emphasis on practical training and hands-on-experience. Accordingly, ihti endeavours to place all its students in the finest establishments for internships. These internships constitute course modules and are closely supervised and evaluated. Successful completion of the same is a pre-requisite for the award of a diploma or certificate in the respective course.
It is for this reason that ihti ensures all its qualifying students obtain internship opportunities in leading hotels and resorts, and similar facilities both locally and abroad. ihti enjoys excellent relations with the industry. Given this healthy mutual relationship ihti can send its students for internships in a wide variety of establishments, such as:
4 star & 5 star Hotels
Luxury Resorts
Safari Lodges
Fine Dining Restaurants
Private Member Clubs
International Congresses & Conferences
Cruise Ships & Airlines
---
Professional Attire
ihti attach special importance to professional attire. Producing mature all-round responsible professionals is at the core of ihti's education and training philosophy. Below is a description of our institute's dress code.
Ceremonial Attire
Service Attire
Kitchen Attire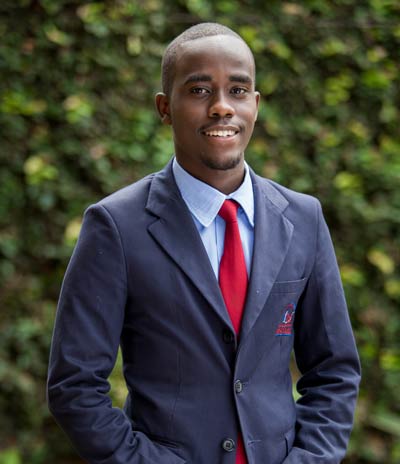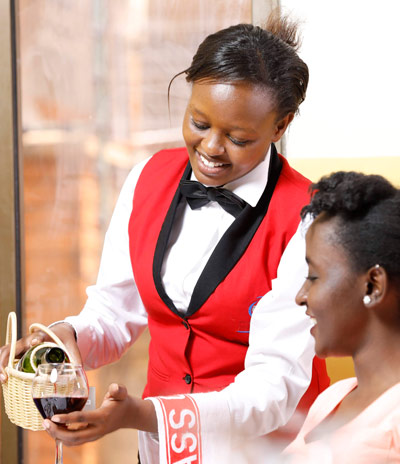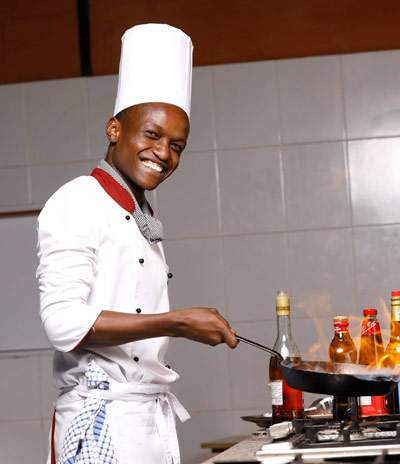 ---
Join Us Today
We look forward to welcoming you to ihti.
Apply Now